TSD has recently taken a new step as a part of our politics to be socially active and make effort to improve the so vital relation between the educational system and the actual labor market in the country. We have had several successful attempts so far, providing young people with knowledge in information technology directly from "the source". This time we decided to point our attention toward a bit younger audience, 4th graders from the school "Ivan Vazov" in Pleven, who, despite their early age, are currently studying information technology and C++ in particular.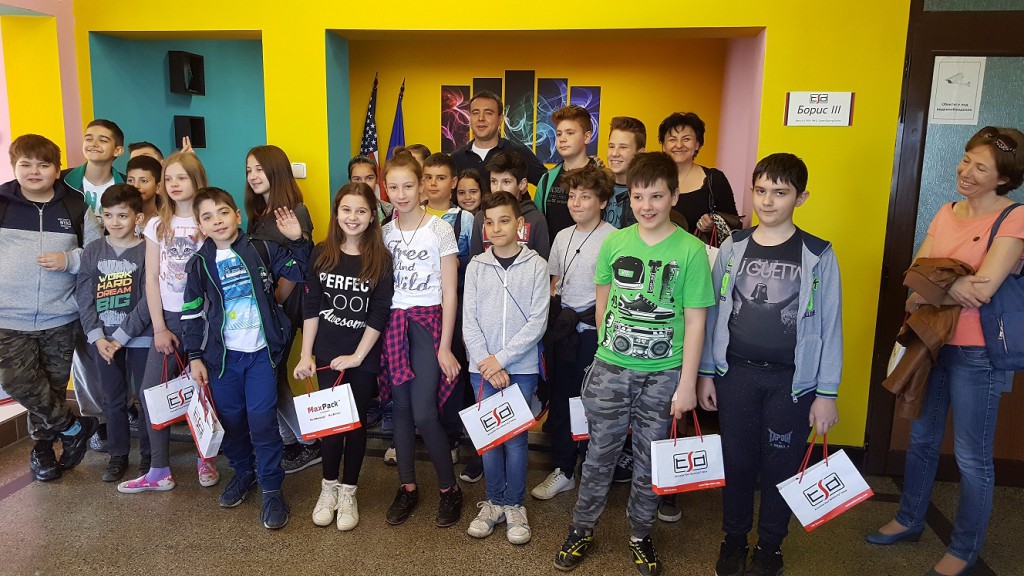 Our team was glad to have the 23 pupils in our Troyan office and show them the real IT working environment. The students were fascinated by our office after we made a short tour around and also intrigued by the ongoing working process activities. We were really pleased to see all those curious faces which surely cheered up our work routine. But most of all, we were glad to be able to grant them useful information and arouse their interest in studying computer science further.
Our CEO invited the pupils in his office where he made a short presentation of the company and some of our activities such as our social and educational involvement, our main working lines and our business trips. The students had the chance to take a look at pictures from different forums we have visited and fun stuff we have done together, as well as videos from our team building games. They seemed quite excited, asking questions all the time and our host team had to split up into groups to be able to answer all of them.
The visit ended with a small treat for everyone followed by some photos. In the end we were charged with positive energy and also satisfied that the mission of their introduction to the IT world was accomplished, and what is most important, they left motivated to gain further knowledge.
Dear pupils, TSD wishes you good luck through the long journey of information technology that you are embarking into!