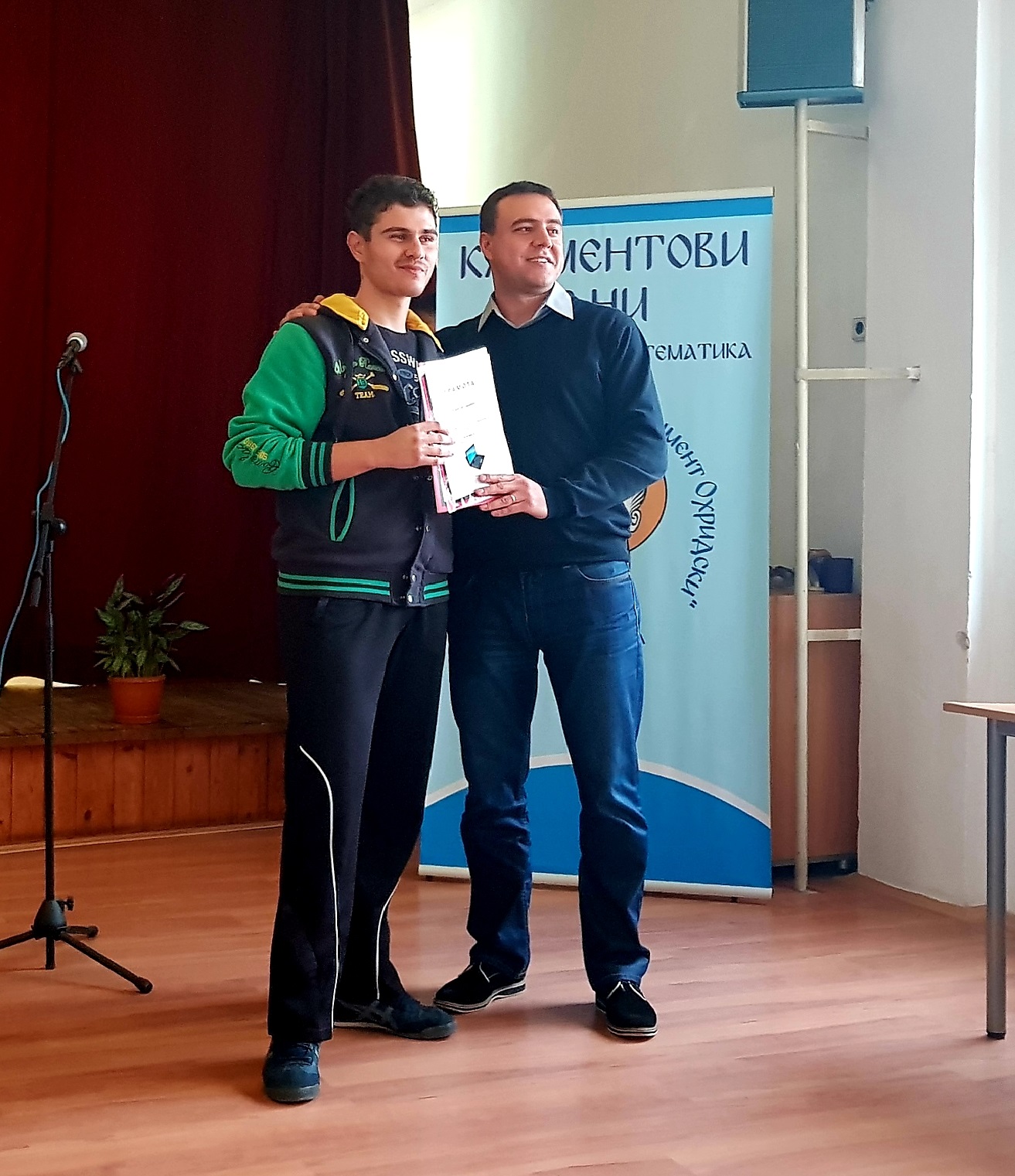 TSD is glad to have the privilege of yet again being a supporter of young talents and educational initiatives through sponsoring one of the major school events on a local level. For a second year in a row, we chose to provide our contribution to the competition "Clement's Days", which has turned into a tradition.
"Clement's Days" is held annually around the patronal festival of one of the high schools in Troyan. This year the event was successfully organized for the 14th time in a row, engaging a large number of students who have participated in a series of competitions in the field of information technology and mathematics.
The award ceremony following the competition was attended by our CEO, who personally greeted the winners and provided TSD certificates to each one of them. As one of the speakers at the event, he had the opportunity to share with the audience part of his experience in the area of IT management, emphasizing on the point that human resources, particularly in the face of such young students, are the key to the bright future of information technology:
"The future is in the technologies, which are based on informatics and digital technology, but they could not develop without human resource. That is why our hope is in the hands of young talents like all of you. I wish you motivation and ambition in order to keep upgrading your knowledge and skills, which will enable you to achieve notable success in the field of IT."
TSD's support and presence at the event was also a confirmation that our company will continue to stand behind young IT talents, giving them a direction and assistance in their way of education and future professional development as resources in the sector.
Our team would once again like to congratulate the winners as well as all participants in the competition, wishing them major further achievements. Again, we are pleased with having had the chance to support an educational event of such type, which is closely related to the overall development of the IT sector in the country.