TSD Email Event Handler
Automated Notification Tool for Relativity
Supports RelativityOne, Relativity 9.2+

Stay Updated with Smart Notifications
TSD's Email Event Handler for Relativity is an application, which allows you to be automatically alerted about specific changes made to a Relativity object (Relativity System & Custom Objects), so that you can focus on getting your work done.
If you are a Relativity user, you certainly know how essential it is to keep your team updated on any changes made on the current record. This is exactly why TSD has launched its newest Relativity application.
How TSD Email Event Handler Works
The Email Event Handler application provides the ability to send one or more emails from a layout, so that a default group of users or users selected for the particular update can be notified about edits to the current record.
The app enables you to set up different custom email templates, which can be attached to any Relativity layout. This improves the tracking of any changes saved for a specific Relativity object. Using the provided placeholders, you can easily choose which part of the layout should be added to the email body, which facilitates the process of notifying your team members of any ongoing changes.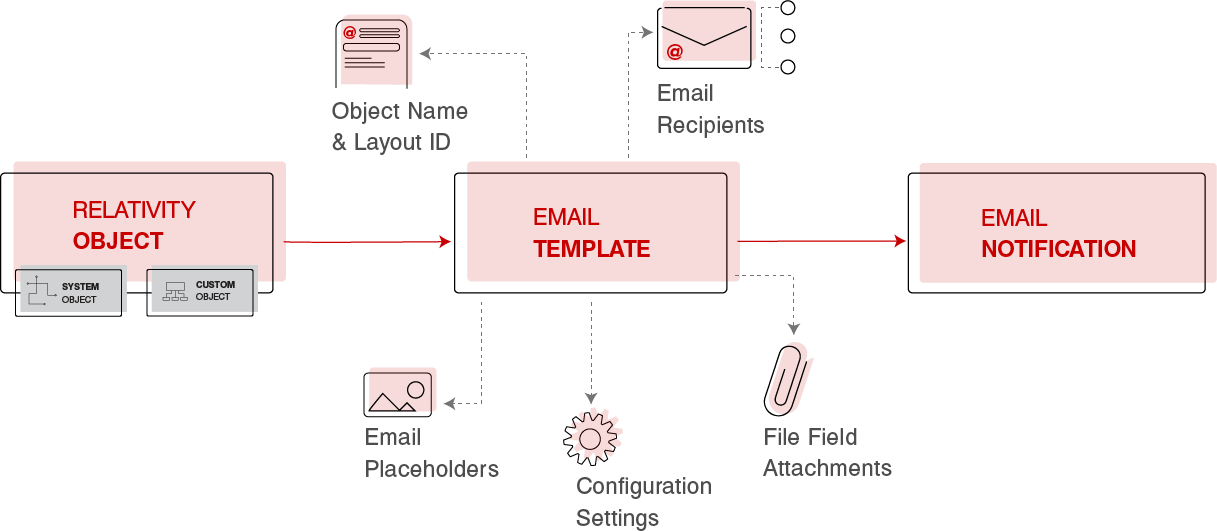 More about TSD Email Event Handler
Features
Custom email body placeholders

Setting SMTP configurations – Instance Settings and Secret Store supported

Email History for each Relativity object, which is associated with an email template

Ability to add different recipients to the email template except the default group of users

Ability to add different email contents for a specific object – any information contained in the object's layout (including children, associated objects, files etc.), a link to the edited object, plain text
Benefits
Automate and improve the email communication experience in Relativity

Keep your teams up to date with changes on Relativity objects

Save time and effort with an automated notification system
Scenarios for Notification Alerts
You collaborate with the team on a particular Relativity Document and want to be notified of any changes made to it

You have a Custom Object (for example "Task") in Relativity and you want to email an internal department for each "Task" created or edited in Relativity
Wish to find out the latest TSD Email Event Handler updates?
Want to learn more or see a live demo of TSD Email Event Handler?
Get in touch now!
Automate your billing process and streamline your messaging across Relativity with MaxBilling and MaxMessage.