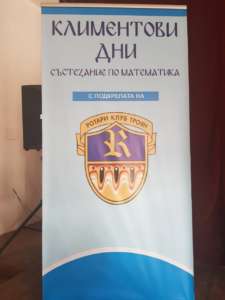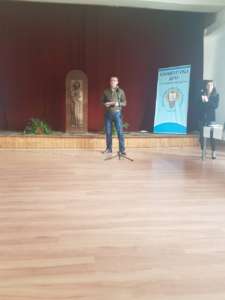 TSD is glad to share some curious information following one of the latest social and educational activities we have recently taken part in. Our company had the chance to show support for this big high school competition by providing an additional award fund, thus stimulating a number of smart and gifted young people.
The event "Clement's Days" takes place every year during the patronal festival of one of the local high schools "St. Clement of Ohrid". It encompasses a series of competitions, covering different disciplines such as mathematics, information technology, English, swimming, drawing, an interdisciplinary competition for elementary school students, and others. This year's event proved to be of major interest for a large number of students from the region, which only makes us happy with the fact we contributed by rewarding all those young talents for the achieved success.
Our CEO personally attended the award ceremony at which 65 students in various disciplines were rewarded. We should say once again we are pleased with having been part of such a worthy activity, once more proving our company's dedication to supporting all kinds of educational causes.