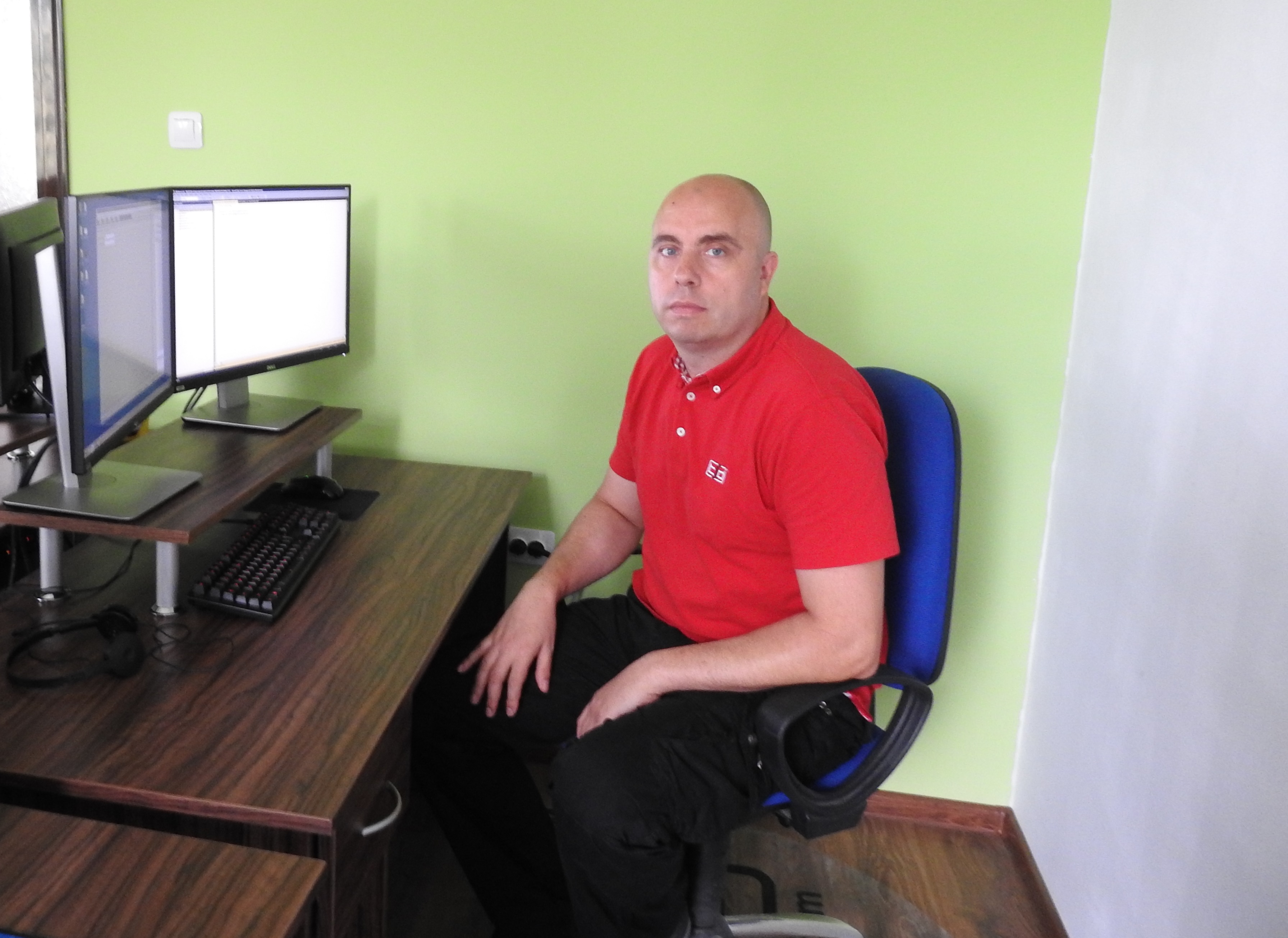 We are glad to introduce to you one of the senior members of our team – Dancho Totevski, who turned 10 years in the company this month.
On this special occasion, we challenged our colleague with several questions in order to show his development and progress throughout the years, encouraging him to share his own formula for success of a senior software developer, together with some interesting facts about himself as a professional, and something personal.
How did everything start back in 2009?
I started in TSD on the position of a quality assurance specialist. This was a new thing for me and also quite challenging for someone with no background in the information technology field, but I quickly managed to go deeper into the IT world, and QA in particular, occupying that position for about 10 months. Then I was provided with the chance to start training myself for a developer and that's when I found my place.
Can you make a comparison between then and now? What did you do in the beginning and where are you at right now?
Back then TSD was still a small team, so everything was different as I compare it to the current moment. The company kept growing and taking new paths in terms of corporate and business development and we, my colleagues and I, also grew and changed along with it before we can even realize it. From a personal perspective, I still deal with software development as I did in the beginning, but my responsibilities became more serious as time passed, which is actually the normal way to follow if you want to make it to the next levels in your profession.
What are the everyday challenges you face in your work?
I think every developer would recognize the daily challenges we face in our work such as team meetings and passionate discussions, "fighting" demanding tasks and requirements, making tough decisions on how to handle a particular problem, etc. I believe this is the way it should be in order to be able to find the best possible solution to an issue and solve it successfully. At the end of the day, coping with all these challenges shapes the whole picture, bringing you satisfaction with the fact that you managed to do things right.
And what are the fundamental skills needed to deal with those challenges?
Perseverance combined with patience.
What is your favorite part about working in TSD? What do you love about your job?
One does not necessarily have to love their job in order to do it, but I would say that this entire decade spent here is a sufficient indicator that I like what I do and where I do it, and I try to give my best in my work every day in order to be useful to the company and respectively to its clients, and also to retain the necessary professional level.
What does it take to become a senior software developer and what would you advise the guys who are following your steps?
Per my opinion, being a senior developer means that one needs to work on various projects during the years to be able to observe the development process from different angles and see different perspectives, to face various problems and learn to find their most adequate solutions, and to acquire the ability to distinguish the good practices and adopt them efficiently along the working process.
Why do you choose to remain a part of TSD after 10 years? What has the company given you in terms of your professional development?
The work atmosphere in TSD is inspiring, the colleagues are cool, the team buildings are entertaining, but this is just the surface of it all. The most important thing here is that TSD offered me the chance to start in IT without previous experience in the field, helped me acquire the necessary knowledge and skills and most of all, gave me the opportunity to prove myself, progressing to a senior-level software developer and working for one of the biggest foreign clients of the company.
Share something about yourself as a person. Who is Dancho outside of the office and what does he like to do for fun?
I don't like the crowd, so I spend much of my free time with my family among nature, visiting peaceful places. What I like to do for fun is mountain hiking.
How do you envision yourself in another 10 years?
I don't usually dare to foresee the future so far ahead, but in 10 years I will be a bit older, hopefully more experienced and knowledgeable, and to answer the essence of the question – probably still working in IT.
How would you describe this decade in TSD in just three words?
Challenge, adapt, overcome.