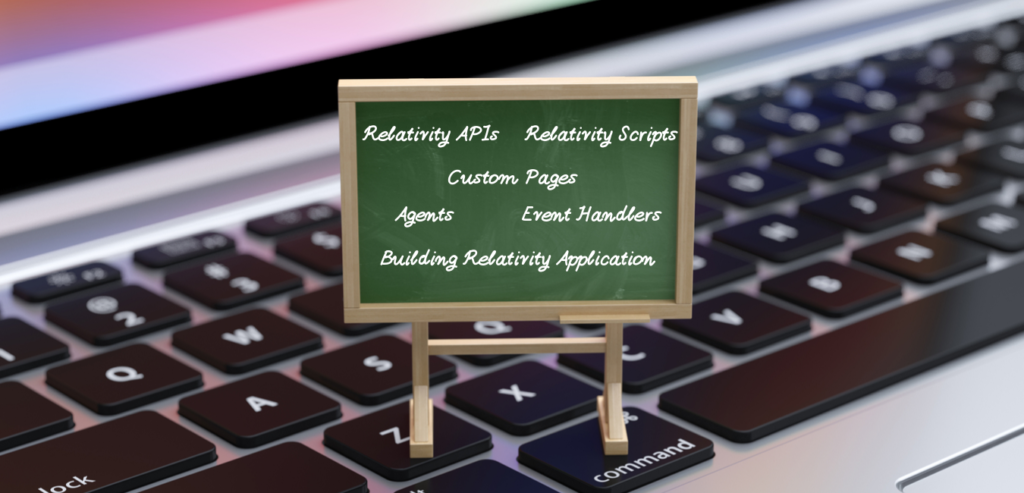 You are a Relativity user and you would like to acquire the ability to develop or integrate tools and apps, which would extend the platform's functionality according to your needs? In case you prefer to take up such initiative in house by utilizing the efforts of your company's application developers rather than turning to an external partner to build customizations for you, you would need to get your team educated and trained on the specifics of custom development in Relativity.
Based on our rich expertise in Relativity custom development and having in mind the diverse needs of the Relativity community, TSD's Rela team launched a solution which was designed to enable the users of the platform to gain the confidence and capability to create customizations that would meet even their most specific needs and requirements.
What does our development training for Relativity cover and how will it be useful to your organization?
In this article we will grant you a real insight into the structure and content of our dev course, listing the main modules from our training agenda and revealing exactly how they will help and benefit you.
Overview of the Relativity platform
With the purpose of shaping a complete understanding of custom development in Relativity, we start from the very beginning, going into detail on what Relativity is, what are its structure and infrastructure comprised of, and which are the components that can extend the platform. During the first module of our development course our trainees receive all the necessary information about the platform, which provides them with the basis needed to proceed further with the next step of learning how to develop an application in Relativity.
Building a Relativity Application
Having grasped the essence and structure of the platform, our trainees are ready to dive deep into the vast topic of building a Relativity application. In this vital course module, our expert trainers pass on their extensive know-how, educating developers how to easily create RDOs, agents, event handlers, Custom Page, Relativity Scripts and develop custom code. After completing this module, our trainees acquire the fundamental knowledge and skills needed in order to create a custom application within Relativity platform.
Testing
Testing is an essential part of Relativity development just like in any application development process. At this course stage developers are demonstrated the best practices for testing their tools and apps in Relativity, thus making sure everything is working properly. Our dev training course covers unit testing, integration testing and automation testing.
Troubleshooting
This final course module teaches our trainees how to proceed when detecting an error or defect in the developed Relativity tool or application while operating with it. Moreover, they learn how to investigate where the bug is coming from and estimate how to fix it correctly. This last but not least in significance training module helps you ensure that the application is always seamlessly integrated with the platform, bug-free and properly functioning.
Ready to become a professional in Relativity development with the help of our expert trainers? You can benefit from our development course in a convenient online format or we can carry out the training on-site at your company office, so select your best matching training option and contact us at sales@tsd.com.
If you are attending Relativity Fest 2019, we would also be happy to meet you at our sponsor pod and tell you more about our dev training for Relativity.