As a continuation of our company's educational involvement, our Sofia office was recently visited by a group of students from 79th "Indira Gandhi" High School. This event's purpose was to encompass a larger student audience around the country by helping more young people get into a real IT working environment and learn useful information about this specific industry with the assistance of asserted IT specialists.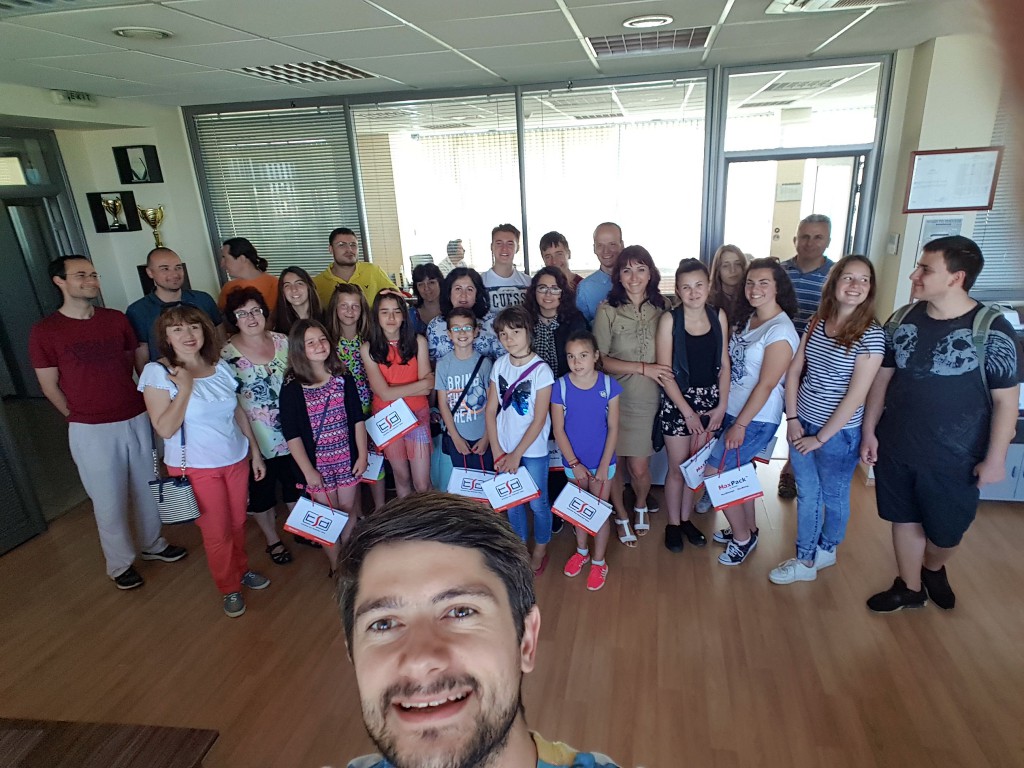 Our team gladly hosted 15 students of two age groups – 4th and 8th grade who have major interests in software and hardware technology, showing them around our Sofia-based office and touching upon different areas, related with their IT education. Our colleagues were happy to teach the students a number of useful techniques regarding topics such as database, C# programming language, quality assurance, application development, etc. Besides that, we made the kids acquainted with each department and its function, which they found quite curious as well.
We are pleased to share that this visit marked the beginning of a new collaboration which, we believe, will reach even more young people who have the ambition to find development in the information technology sphere, but need a little help. We are proud to be able to provide the students with such essential professional assistance.
The teachers found the visit very productive for the students and decided to follow-up with an invitation for an on-site presentation in their school in front of a broader student and teacher audience. We are looking forward to the next step of this cooperation, which promises to be fruitful.