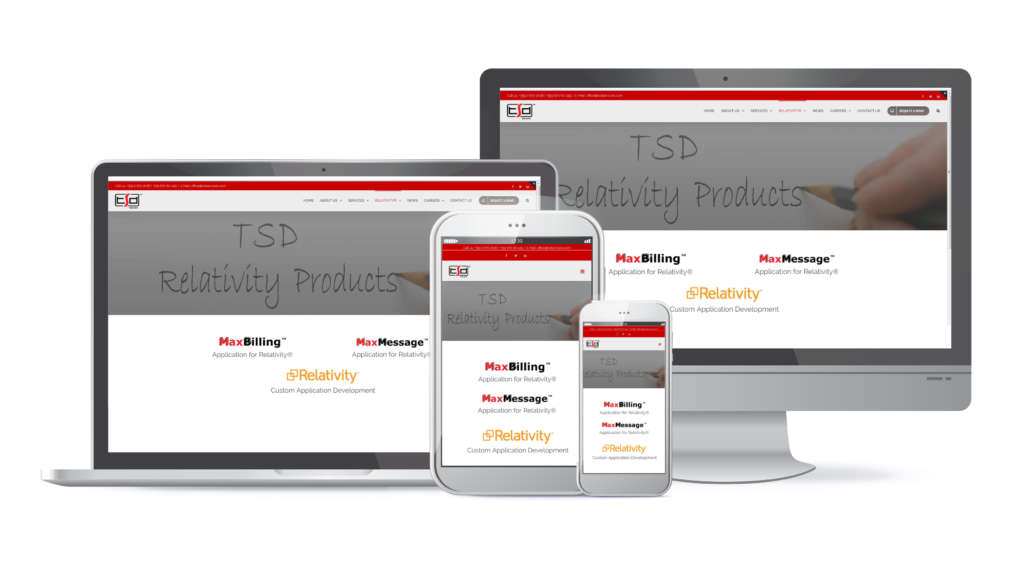 TSD is excited to announce the official launch of our new corporate website!
Our website has been re-worked in a user-friendly and easily manageable way as a part of our endeavour to stay up-to-date and be more approachable for all of our clients and visitors. Our redesigned website has allowed us to achieve our goals, meeting the highest expectations in terms of design, functionality and content.
We are pleased to note that one of the key newly incorporated features is that our website now clearly represents our company identity as well as our range of services and products, making them easy to find, access and look through. Our new website also comes with a brand new domain name, improved navigation and lots of newly added sections where our visitors can find lots of useful and curious information on TSD Services and more.
Visit us at www.TSD.com to discover our new appearance and learn the latest news and updates about our company, products and services. We welcome your feedback!