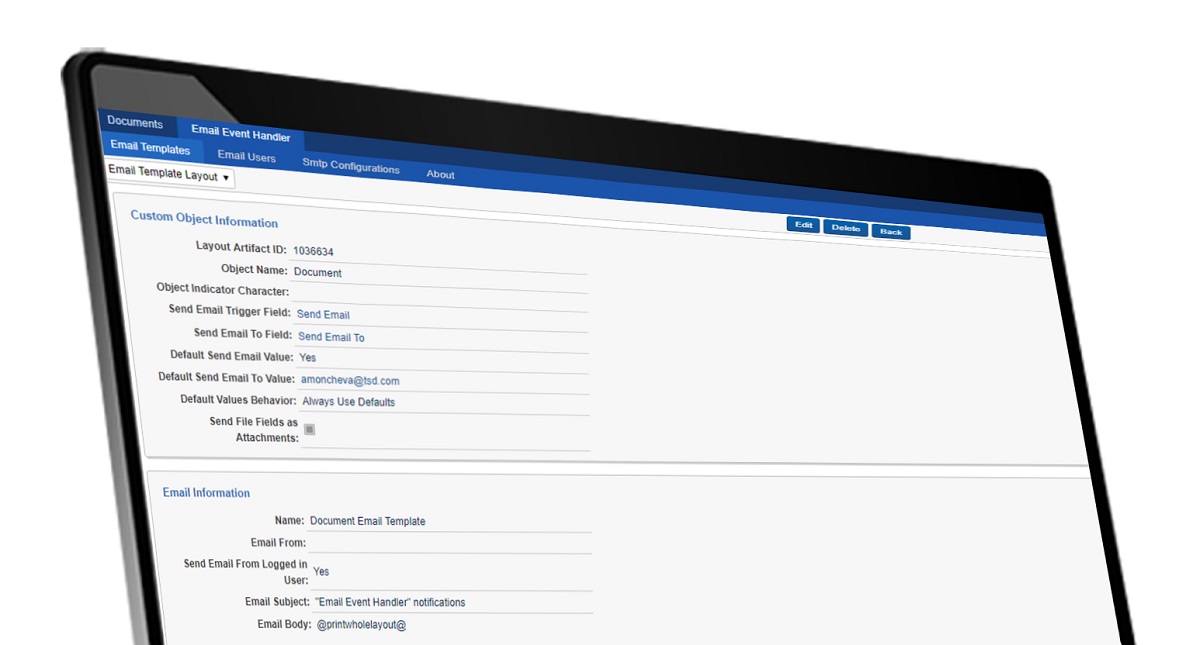 Are you facing challenges in trying to keep entire departments and teams in Relativity informed about all ongoing changes on a particular Relativity Object? What do you think about the idea of an automated email communication across the platform, which will save you time spent in carrying out team meetings, writing emails and sending updates to different recipients?
TSD Email Event Handler for Relativity is an application which was built exactly with that idea in mind, efficiently responding to the necessity of platform users to update their team members and at the same time stay updated on all current changes concerning their work in Relativity. The tool has allowed for an automation of the process of notifying selected groups of users within the platform about any edits saved for a specific Relativity Object.
Wonder how that works? Get a closer look at the features and functionality of TSD Email Event Handler.
In what scenarios can our notification tool for Relativity be useful?
You are working on a particular Relativity Document in collaboration with your team and you all need to be aware of any changes, additions, deletes or edits applied to that Document? By using TSD Email Event Handler and just setting up a default group of users (your team), you will all automatically receive email notifications every time a member of the team has made a change to this Document and clicked "Save". In addition, you can choose specifically which part of the layout to be included in the email alert with the help of the available custom email body placeholders and email templates.
You have a Custom Object in Relativity, for example Task, and you need to keep an entire internal department informed about each newly created task or about edits to existing ones, which often turns out to be a challenge? Now you can effectively synchronize the efforts of all your team members by automatically keeping them updated on the changes and progress of all Tasks related to their work within the platform.
How will TSD Email Event Handler benefit your organization in Relativity?
To sum up, the app provides an automation of notifications and improves the email communication experience within Relativity, resulting in significant time and effort savings and teamwork efficiency achieved through timely delivered information.
TSD Email Event Handler is now available for Relativity versions 9.2 and above, and RelativityOne.
If you are interested in seeing how the app works in real time, reach out to our team at sales@tsd.com and arrange your personal demo. We would be happy to hear from you!