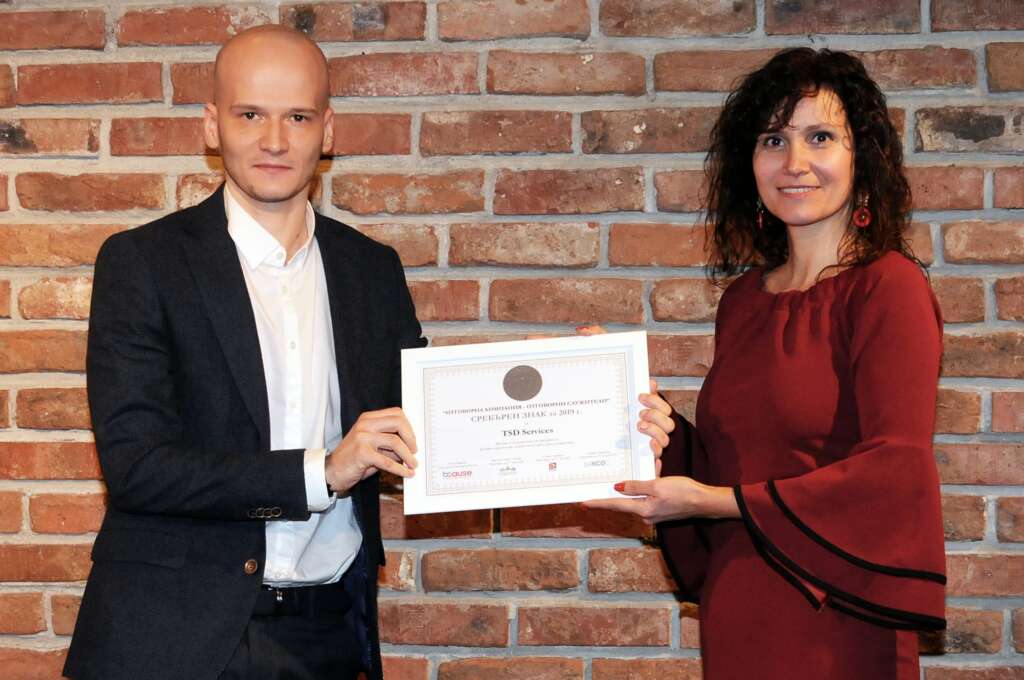 We are proud to share that TSD was awarded a Silver Honor Mark named "Responsible Company – Responsible Employees" for our workplace donation program, which is a part of our corporate social responsibility.
This Honor Mark is awarded to companies that encourage the regular workplace giving of their employees, thus being socially responsible by persistently contributing to relevant social and charitable causes.
On February 12th, we received the recognition during an award ceremony held at Studio 5 of the National Palace of Culture in Sofia.
The acknowledgment has come as a result of the successful workplace donation program which we implemented in 2019 in partnership with BCause Foundation. A significant percentage of our employees embraced the initiative and chose to donate a part of their monthly pay in favor of selected by them local and national social causes. The number of workplace givers in TSD is constantly increasing, which can only make us prouder with our team.
This silver prize represents a motivation for us to continue developing and improving our corporate social responsibility by remaining socially engaged and further supporting the workplace donations of our employees in order to achieve results of even greater importance.
#TSDCares