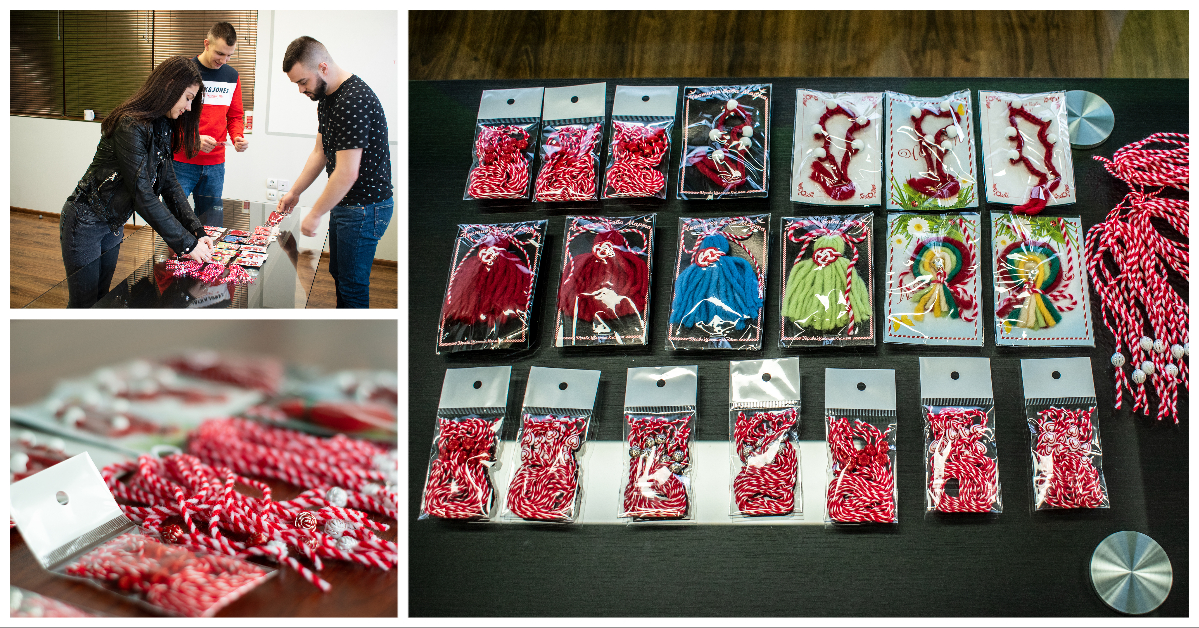 This year we celebrated the unique Bulgarian holiday "Baba Marta" by organizing a charity bazaar with "martenitsi" in each office of TSD. The celebration, traditionally marked on March 1st, is believed to bring along the end of cold winter and the beginning of spring and is celebrated by exchanging and wearing "martenitsi" – beautiful adornments in white and red colors.
Through the successfully carried out bazaar, at which all TSD team members had the chance to buy "martenitsi" for their families, friends, and colleagues, together we contributed to a worthy social cause by supporting "I CAN TOO" organization, and thus helping children with special needs.
We would like to thank our colleagues for once again being socially engaged by managing to make any holiday another occasion to help ones in need.
#TSDCares