TSD continues its commitment to collaborate with local schools in order to improve the practical side of education and also motivate and help young people find realization in the field of information technology.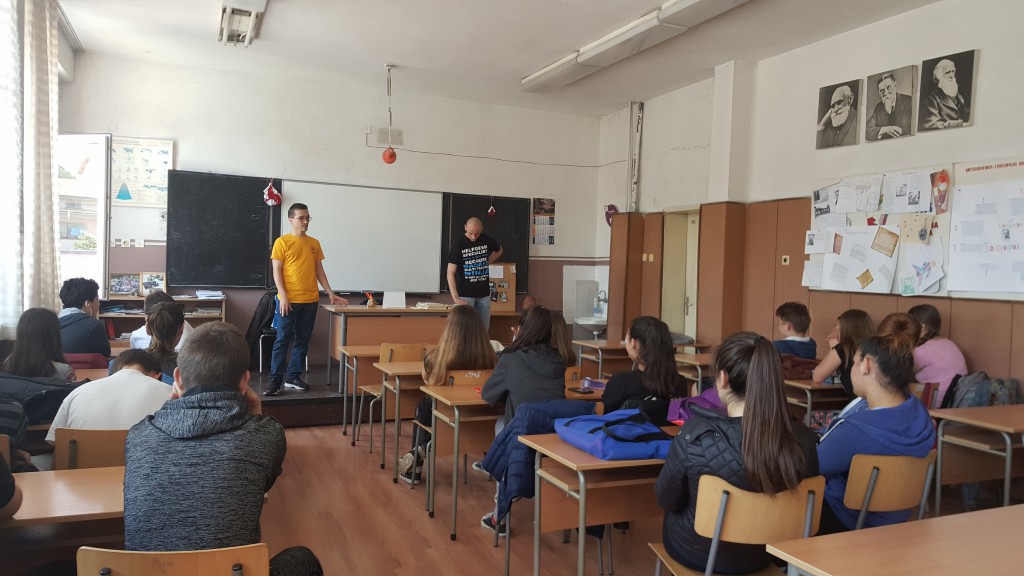 Our latest effort in that direction was a visit to "St.Clement of Ohrid" high school where a few members of our team carried out a meeting with students from 8th grade who major in informatics with English language.
The purpose of our visit was not just educational but also practical,aiming to provide the youngsters with essential information related with the IT business. The young people had the opportunity to hear and learn about what an IT company actually is, about the qualities and qualifications needed to become a part of such team, and as well discover key points related with the current state of the educational system and the labor market in Bulgaria.
Our team members had a friendly discussion with the students on a few topics that concern their near-future education and professional realization afterwards. We emphasized on today's urgent need for everyone to study English and at least one more foreign language in addition in order to be eligible on the competitive labor market. We really wanted to help the youngsters realize that grades and diplomas are far from enough in case they dream of developing a good career and being successful. Still, we aimed to explain in simple words that education is also really important for achieving that goal, and especially its practical form. We encouraged the students to follow their own talent and interests, trying to do whatever makes them the happiest in life.
TSD once again showed support to those young people who have the ambition to be part of the challenging IT world, letting them know we would always be there to guide them if necessary. We are happy to note that the students appeared intrigued by the received information and the presented perspective.