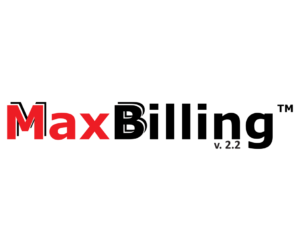 TSD is pleased to announce the release of MaxBilling version 2.2, a significant redesign of the billing solution used by Relativity partners to monitor both theirs and their client's data usage and ensure each client is billed properly.
With MaxBilling v2.2, we took some significant steps forward and the product is now optimized and upgraded, including vast number of advanced features and functionalities that cover the need for any type of reporting and billing within the Relativity platform.
"Working closely with Relativity ODA and listening to our customers and what they need, aspired us to build and improve this so needed billing product that evolve with their needs.", said German Gachevski, CEO of TSD Services.
Entirely based on the Relativity platform MaxBilling v2.2 utilizes its interface and workflow that offers better and complete user experience.  Relativity provides legal teams with a complete set of flexible e-discovery tools to tackle their unique challenges through every phase of a project. As a platform, Relativity allows developer partners, like TSD, to design, build, and integrate applications that extend its functionality.
Now there are numerous of extended categories for charging and reporting like Case Rollup, Processing, Analytics, Indexes, Users, Reviewers and Customs Tasks. The latest release gives you an option to charge all your clients at once or specify different clients and workspaces. It allows you to schedule your report generation for any specific time and frequency. So, you do not need to worry about missing the upcoming date for generating. You can have your invoice and report in PDF and Excel and once generated you can send them directly to your client or the authorized person.
The new version also delivers some powerful new features and capabilities. The generated reports are available for workspace, matter and client. You can add different logos for your billing reports.
MaxBilling v2.2, co-developed partially for the RelativityOne early adopters, is now incorporated in RelativityOne and empowers the Relativity partners to easier keep track of data usage in dashboards, generate billing reports and invoices. As with TSD, Relativity is working with all developer partners to ensure compatibility with RelativityOne.
MaxBilling is an innovative way of billing within Relativity, which save you good amount of time and effort, minimizing also the possibility of error.
If you are going to Relativity Fest 2017 we hope you will stop by our sponsor pod in the Relativity Community Pavilion to showcase you our application and talk about your Relativity custom needs.
Relativity Fest is one of the biggest annual conferences for legal technology and e-discovery professionals taking place October 22-25 in Chicago. This year, Relativity Fest brings about 2,000 attendees from around the world together for a three-day event featuring engaging panel discussions, hands-on labs, breakout sessions, and insights from thought leaders in e-discovery.
Visit MaxBilling to learn more about the product.
Contact sales@tsd.com to request a demo and learn how MaxBilling can help you reduce time spending on reporting and invoicing within Relativity.