We are happy to let you know that the newest MaxBilling 3.1 version is now available to you! Our comprehensive billing solution for Relativity has been taken several steps closer to perfection, covering a wide range of your billing needs within the eDiscovery platform.
It is a pleasure to share with you the essence of the latest features, functionality, and enhancements of the billing application, also allowing you a quick peek inside our product.
What Is New in This MaxBilling Release?
1. New Features
Custom Statistics Option
The application now enables you to add your custom tasks to MaxBilling billing item types, allowing you to include them in your billing profile afterward. You are also given the opportunity to specify the available units such as sizes, counts, time, create custom name, description, and codes. You have the ability to create your own statistics about any custom task which will be included in the billing reports under the Tasks billing category in the reports. Thus, you become able to charge for anything, which is outside of the standard billing items, and include all the costs within a single report. We think this is one of the coolest MaxBilling features of the latest, which will bring you considerable billing benefits, so it is worth checking out!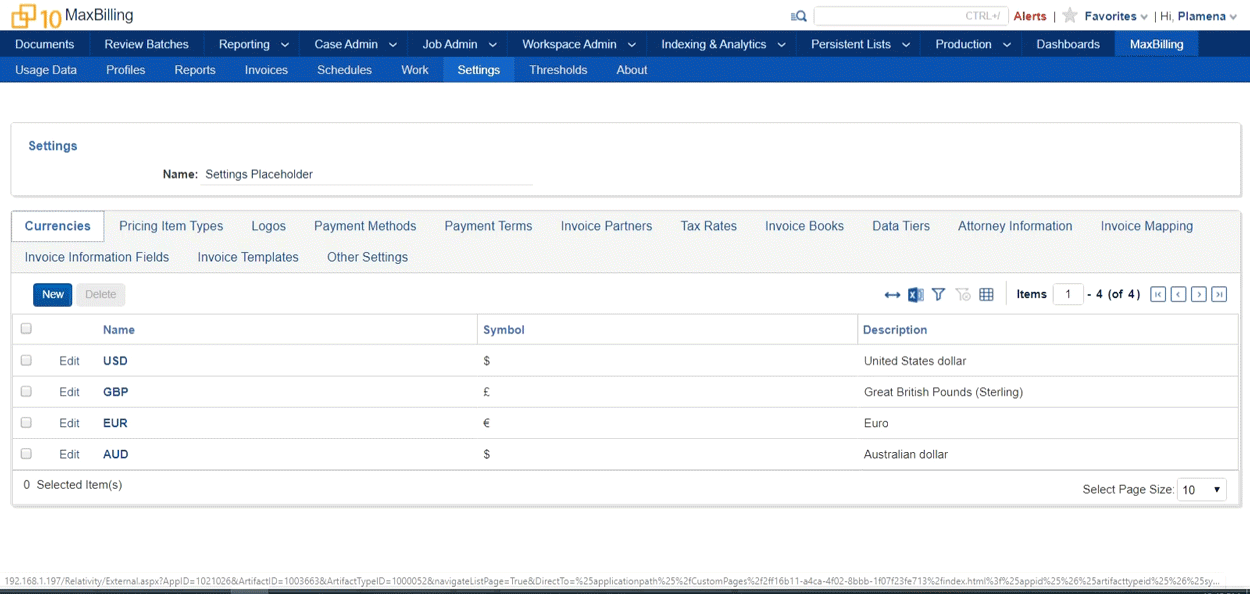 Multiple Invoice Download
MaxBilling now provides you with an option to download multiple invoices at once to a ZIP file as a mass operation, thus saving you time and providing convenience.


New Invoice Report Excel File Download
A new Invoice Report Excel file is already available to download for all reports with a Workspace/Matter/Client breakdown once they have been invoiced. The Invoice Report file contains invoice information along with the corresponding report information aggregated according to the type of breakdown used in the report. This new feature helps you find all the data you need related to invoicing and reporting in one well-arranged document.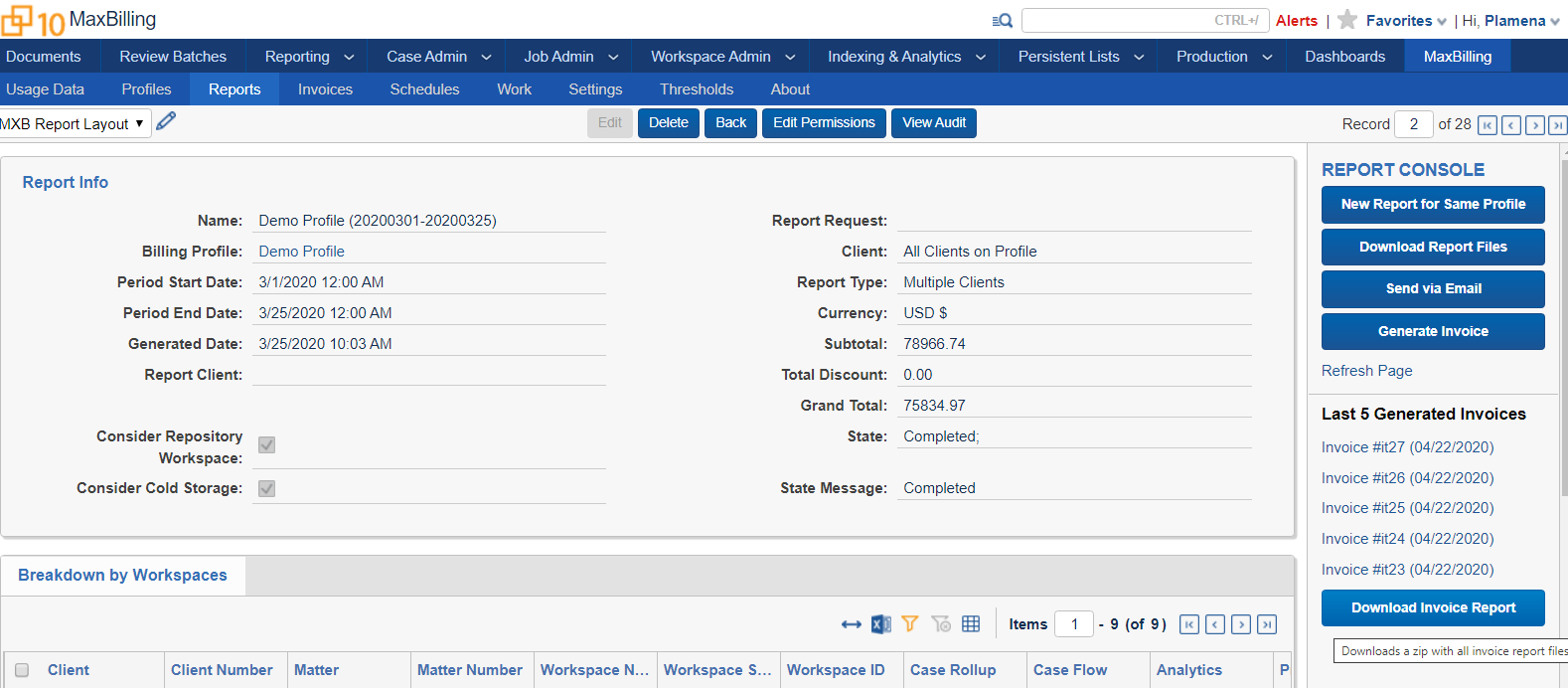 Specific Information in Invoice Emails
Now you can easily distinguish the invoice emails sent by MaxBilling as the email subject contains information about the specific invoice and the billing period. This addition gets you instantly orientated on all details you need to know about the particular invoice.
2. An Important Change in Invoicing
Customizable Invoicing has completely replaced the regular Invoice functionality of MaxBilling. This change has made the invoicing functionality of the app much simpler, clearer, and more comprehensible for its users.
3. General Enhancements
Simplified Menus
Overall, the latest enhancements have made MaxBilling much more user-friendly, easy to navigate through and utilize to its fullest potential. The Billing Profiles tab has been renamed to Profiles. The Tier Pricings tab has been changed to Thresholds and the Customizable Invoices tab has been renamed to Invoices. The app as well includes a new Work tab designated for entering custom statistics.
What Should You Expect in the Next MaxBilling Release?
Report Data Widgets
The upcoming MaxBilling version, on which our team is currently working, will include colorful multi-layer graphics which will be visualizing the report information and allowing quick review and analysis on an Instance, Client, Matter, or Workspace level.
If you are looking to have your billing operations within Relativity automated and streamlined, you should explore our MaxBilling solution by requesting your free live demo at sales@tsd.com. Our team would be happy to demonstrate to you the new features and functionality, revealing how the billing process can become easier and faster than ever.