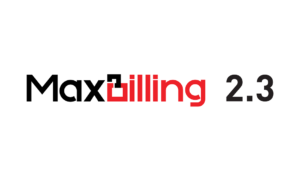 TSD Team is excited to announce the newest version of MaxBilling 2.3 – our complete billing solution within Relativity!
The billing is an essential and recurring component of any business. Using billing scripts or switching between Relativity and other external billing systems can be a time-consuming cycle.With MaxBilling you not only speed up the billing and invoicing process, but also get a real-time overview of yours and your client's data usage, eliminating the possibility of manual errors.
Our development team has been working closely with Relativity partners and law firms using MaxBilling to learn more about the different types of reports, categories and pricing items they need to streamline their billing process.
We have developed a long list of new features and functionalities to make MaxBilling even more powerful and customizable.
Generated reports are now available for Instance level in addition to Workspace, Matter and Client level. Moreover, with PDF and summarized Excel, the reports can now be generated in Detailed Excel and ExportData files, which is suitable for importing in other systems.
The number of pricing items in Case Rollup Category such as Full Text Data File Size, Publish Data File Size, Stage Fence Data File Size (available in RelativityOne only) is increased along with the added charge levels to all pricing items – Workspace peak, Matter peak, Client peak, Instance peak.
OCR and Imaging is a new pricing item category, which includes OCR File Count, OCR File Size, Image File Count, Image File Size, Production Set File Count, Production Set File Size.
A new invoicing functionality is included, allowing MaxBilling users to manually and automatically generate customizable invoices based on mappings and templates. Now you can:
 – Connect (map) workspaces, matters or clients to a specific attorney;
 – Run multiple invoices for one report with just one click;
– Specify the fields and the wording that will appear in the generated documents;
– Specify what the invoice items should be;
– Generate the invoices along with the report generation in one process;
– Schedule the generation of the customized invoices;
– Specify the email recipient for each invoice;
– Apply onetime invoice setting to overwrite the default settings for occasional invoice generations without the need to edit the default mapping;
The latest version also comes with new fields in the User category which allows more precise filtering of users that will be charged by including or excluding different user groups and setting different charging priorities, when a user belongs to more than one group.
If you are going to Relativity Fest 2018 we hope you will stop by our sponsor pod in the Community Pavilion to see a demo of MaxBilling 2.3 and talk about your custom Relativity needs.
Contact sales@tsd.com to request a demo and learn how MaxBilling can save your company countless hours by eliminating manual data entry and constant follow-ups.