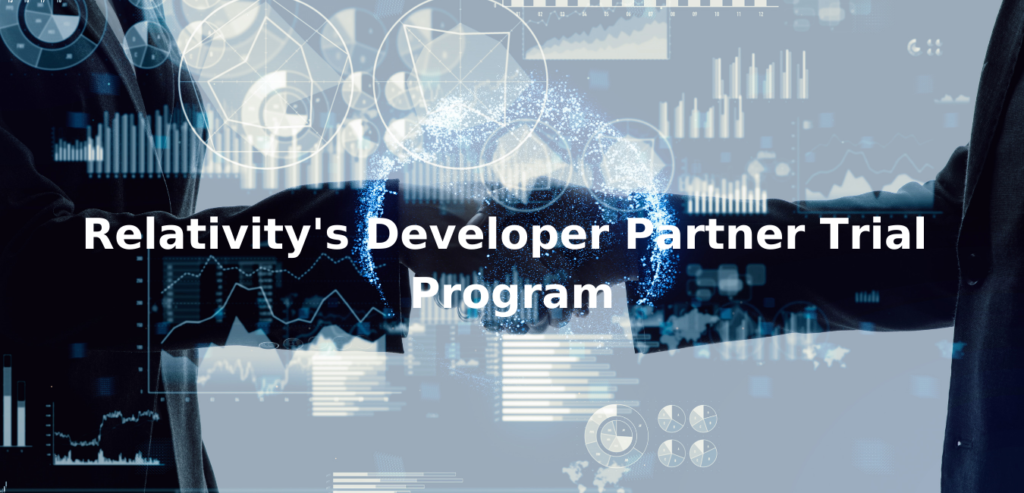 TSD Email Event Handler will be part of Relativity's new trial program available to RelativityOne customers
SOFIA, BULGARIA – October 22, 2019 – TSD today announced that they have signed on to be a part of Relativity's new Developer Partner Trial Program. Available to new and current RelativityOne customers, the new trial program allows users to test the functionality of TSD Email Event Handler against their workflows. TSD Email Event Handler will be available in a trial-use form for RelativityOne customers starting October 22, 2019.
TSD Email Event Handler integrates with Relativity, allowing users to be automatically notified about edits and changes made to a Relativity Object.
The newly launched Developer Partner Trial Program provides Relativity's developer partners with the opportunity to get their solutions exposed to a wider customer audience much faster than usual. It represents a mutually beneficial initiative as the RelativityOne users are enabled to access and try out a variety of applications that extend the platform's functionality, having the chance to find out whether the applications fit their organization's business needs without any binding commitment.
"We are happy to be a part of this innovative program, which will provide an easy way for RelativityOne users to try out the functionality of our Email Event Handler app and practically see how it can enhance their platform experience," said German Gachevski, CEO & CTO of TSD. "It will build up our connection with users of Relativity's SaaS platform RelativityOne, broadening our customer reach and allowing TSD to collect valuable feedback from users." 
The new Developer Partner Trial Program is designed to provide RelativityOne users with the full breadth of what the SaaS platform can offer, including free trial usage of the newest applications available in the software. The new program will drastically reduce the time it takes to get new applications in front of RelOne users and also streamlines the onboarding process for newer RelOne customers looking to get access to the latest functionality out-of-the-box.
"Our goal is to offer RelativityOne customers an easier way to access and try some of the many innovative applications in our App Hub, like TSD's Email Event Handler," said Drew Deitch, Director of Strategic Partnerships. "This will also provide our leading Developer Partners and ISVs with a seamless process to deliver the innovative solutions they provide to all of our customers in the cloud."
###
About TSD
TSD Services is a Bulgarian software development company with over 12 years of experience providing high-quality custom software development services and eDiscovery solutions to its global clients in different industry segments, including eDiscovery, Legal, Finance & Insurance, Accounting & Auditing, Software & Technology, Security, Gambling. TSD was recognized as the Top ICT Employer in Bulgaria for 2016 and a Gold Winner in "IT Outsourcing Services" category in the annual ranking of Job Tiger and ICT Media. TSD is also a proud possessor of ISO 27001 and a member of the Bulgarian Association of Software Companies. For more information, please visit www.tsd.com. 
About Relativity
At Relativity, we make software to help users organize data, discover the truth, and act on it. Our e-discovery platform is used by thousands of organizations around the world to manage large volumes of data and quickly identify key issues during litigation, internal investigations, and compliance projects. Relativity has over 180,000 users in 40+ countries from organizations including the U.S. Department of Justice, more than 70 Fortune 100 companies, and 198 of the Am Law 200. RelativityOne offers all the functionality of Relativity in a secure and comprehensive SaaS product. Relativity has been named one of Chicago's Top Workplaces by the Chicago Tribune for eight consecutive years. Please contact Relativity at sales@relativity.com or visit http://www.relativity.com for more information.